If your team collaborates in Microsoft Teams, you can now share and answer security questions from within the platform too. With our Microsoft Teams integration, it's easier than ever to share specific questions with your team members and get them answered quickly. You can do this via direct message or post a question link on any channel.
Setting Up Your Microsoft Teams Integration
To connect your company's Microsoft Teams to your HyperComply workspace, go to the Settings tab, click Integrations, and "Get HyperComply for Teams". [If the Teams integration doesn't show in your account ask your CSM to turn on the integration capabilities.]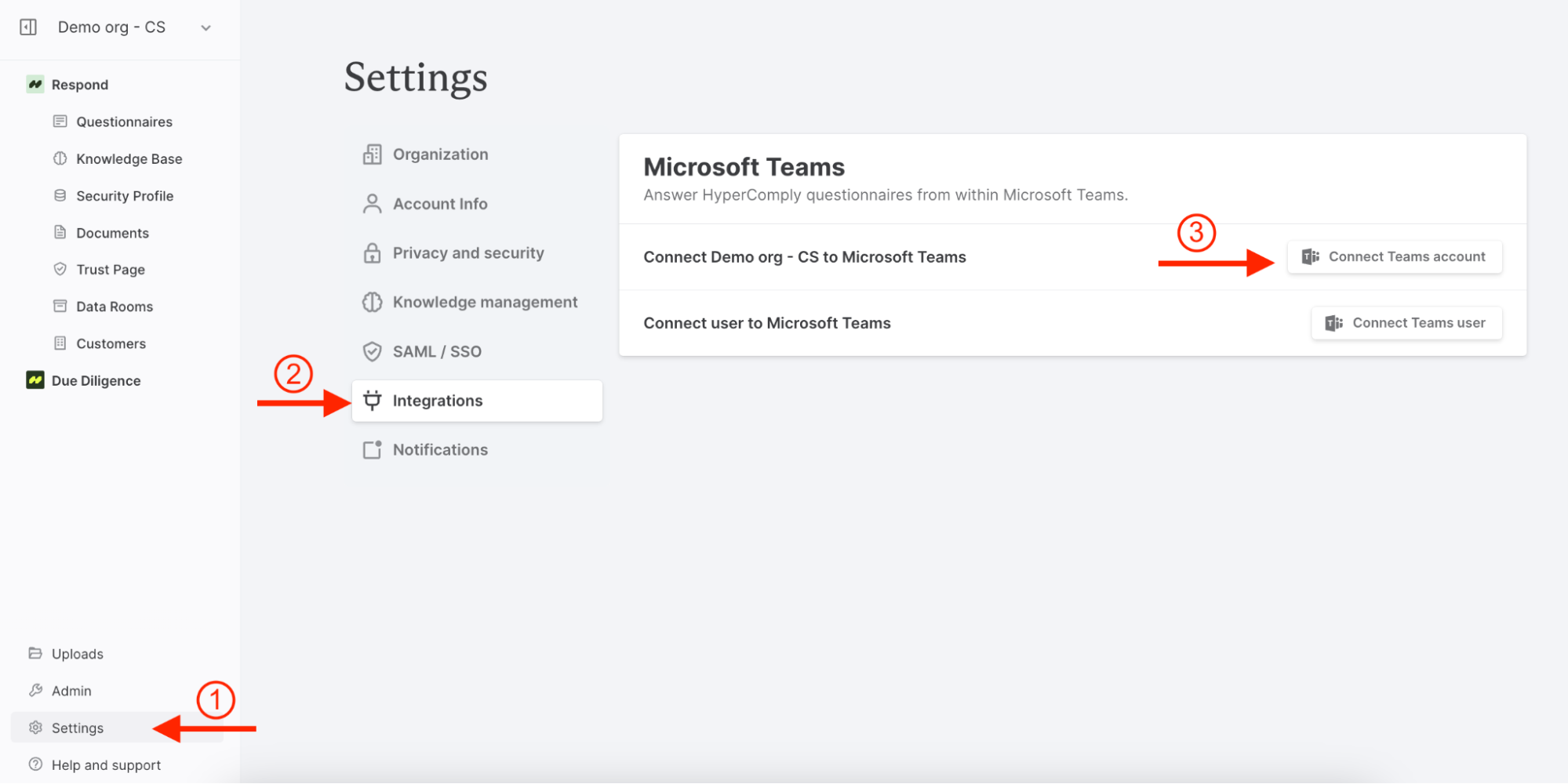 A user who is an Admin of both HyperComply and Teams is needed to complete this integration.
1. Select "Get it now" then sign into your Microsoft account.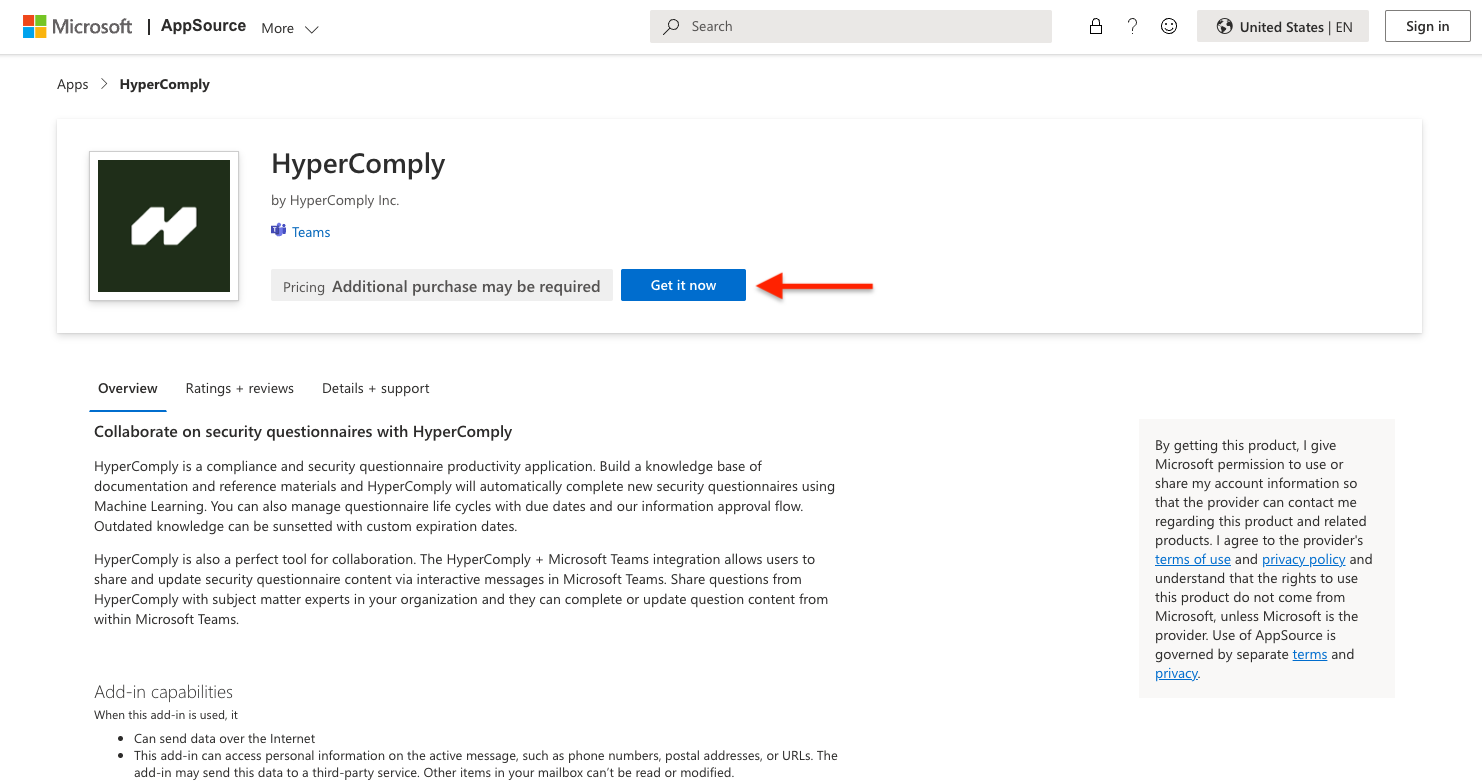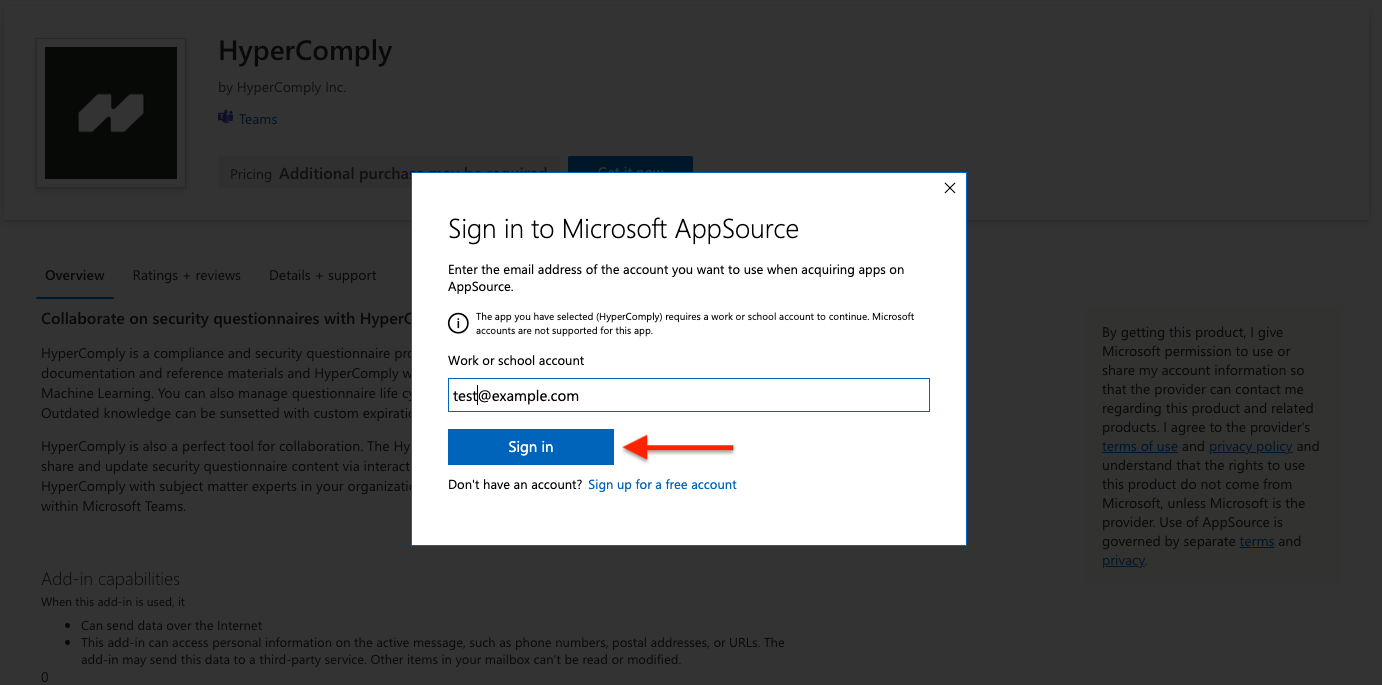 2. After you log into your account, confirm your details to continue and then select "Get it now".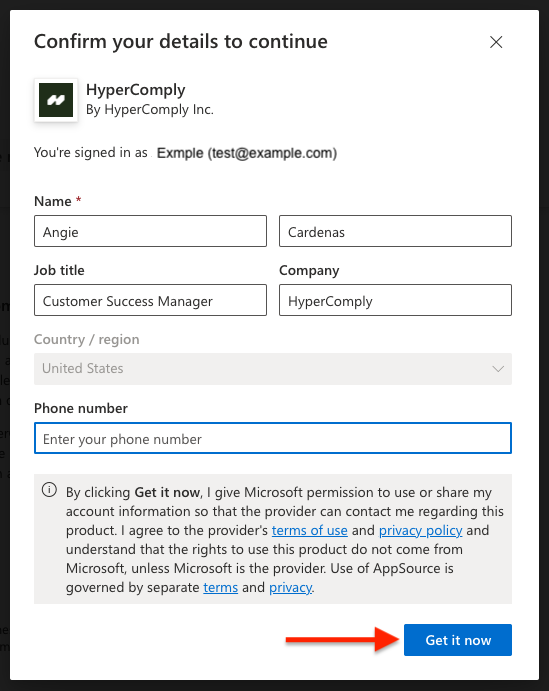 3. Open Microsoft Teams.

4. Select "Add" to complete the configuration.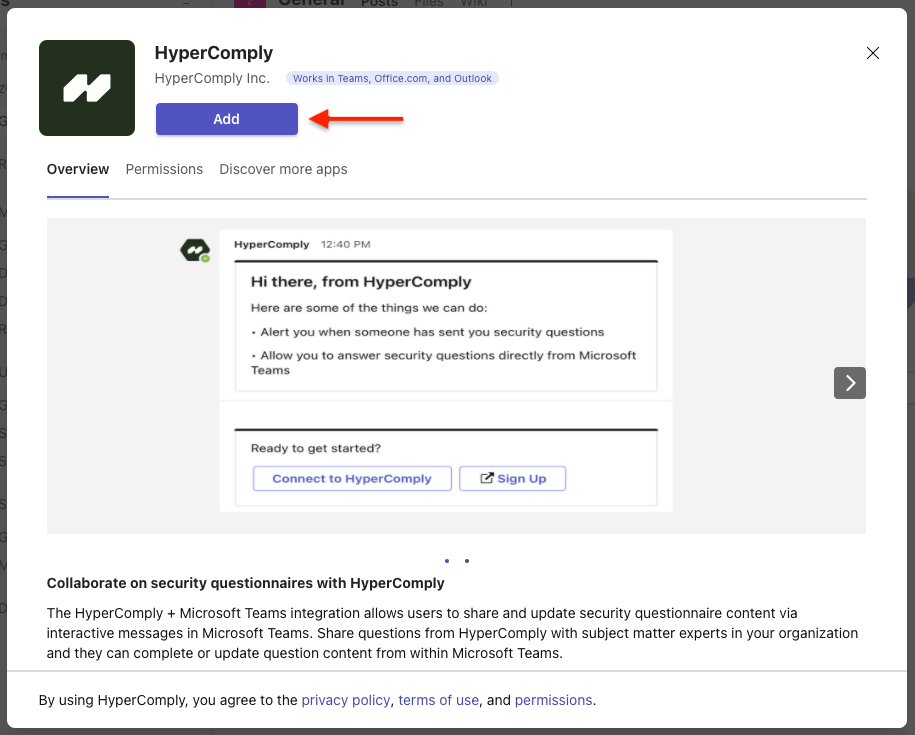 5. Select "Connect to HyperComply" to connect as a user.
Each user in your HyperComply workspace must sign into their Microsoft account before they are able to answer questions sent via our Microsoft Teams integration.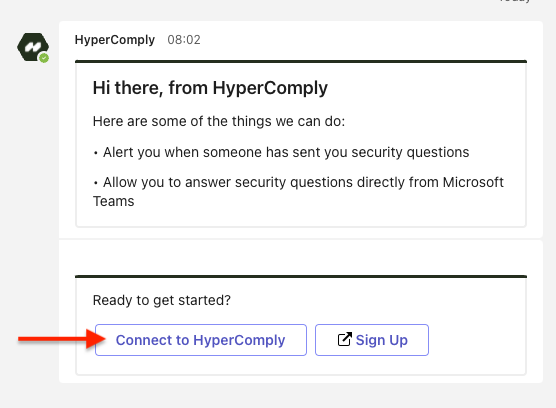 6. Fill in your HyperComply account credentials.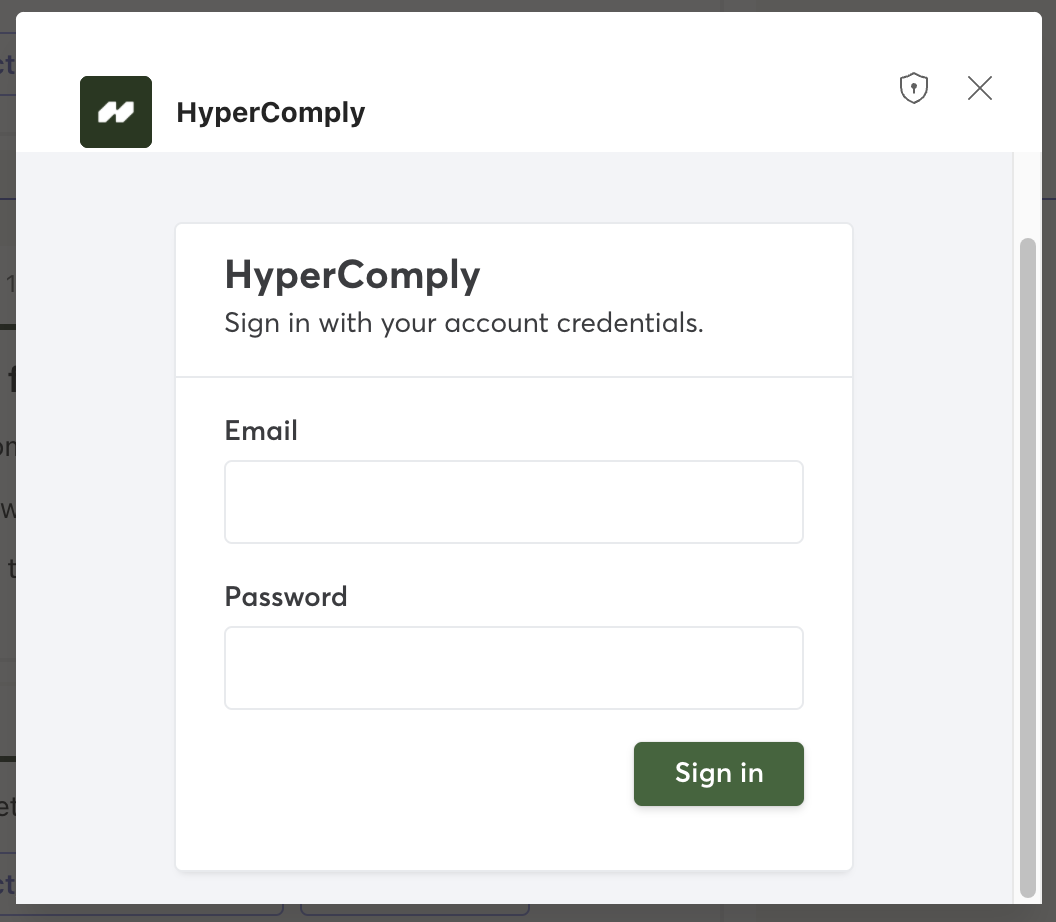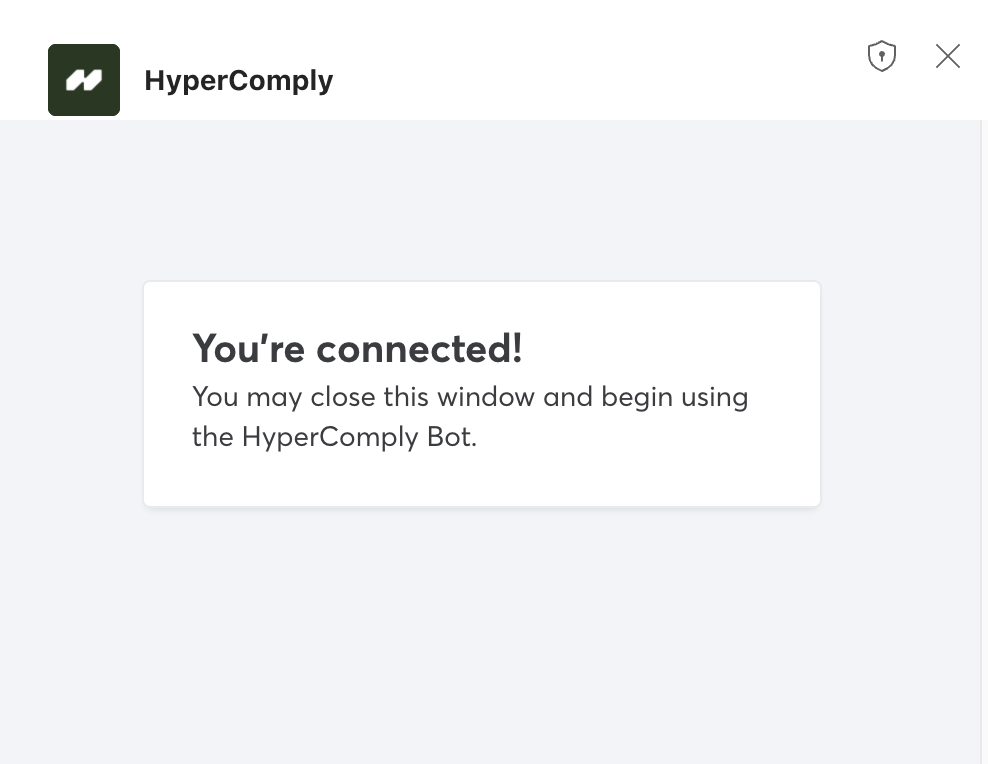 That's it! Microsoft teams have now been successfully authorized for your workspace and you can now start to answer security questions directly from Teams.
Sending a Question
To send a question via Teams, first, navigate to the question and answer pairing you would like to share.
1. Select "More" in the button on the right side of the question.
2. Select "Share to Teams" to share the question via Teams.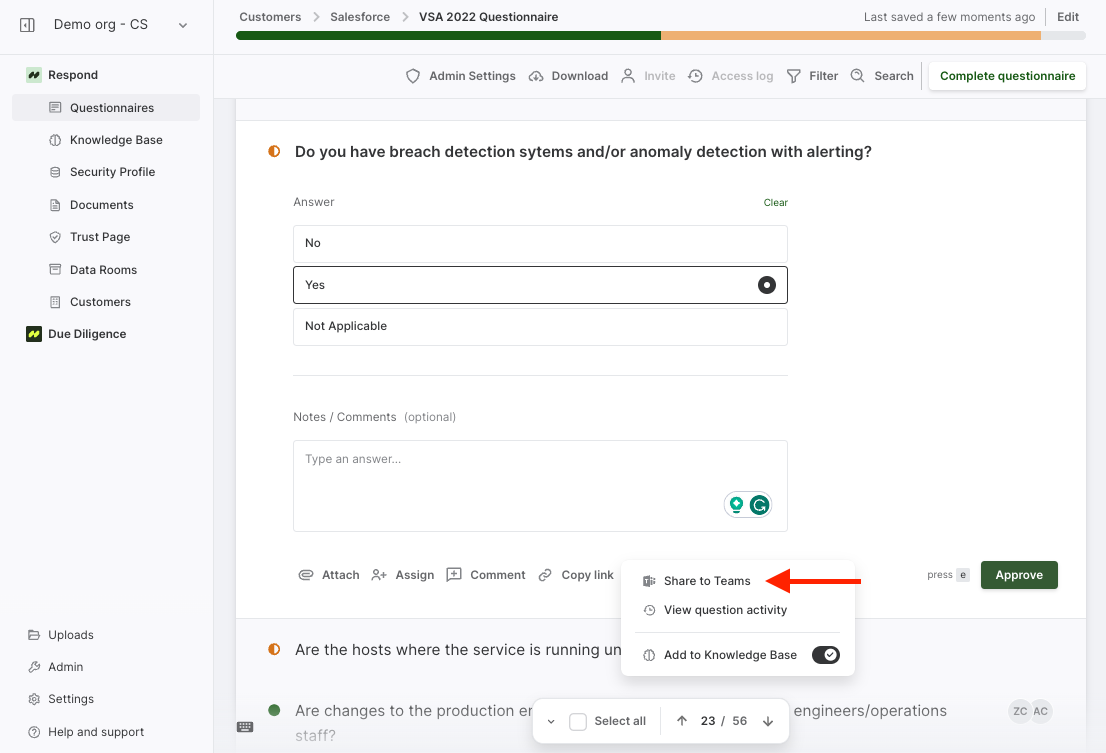 3. Select your desired team member from the dropdown list.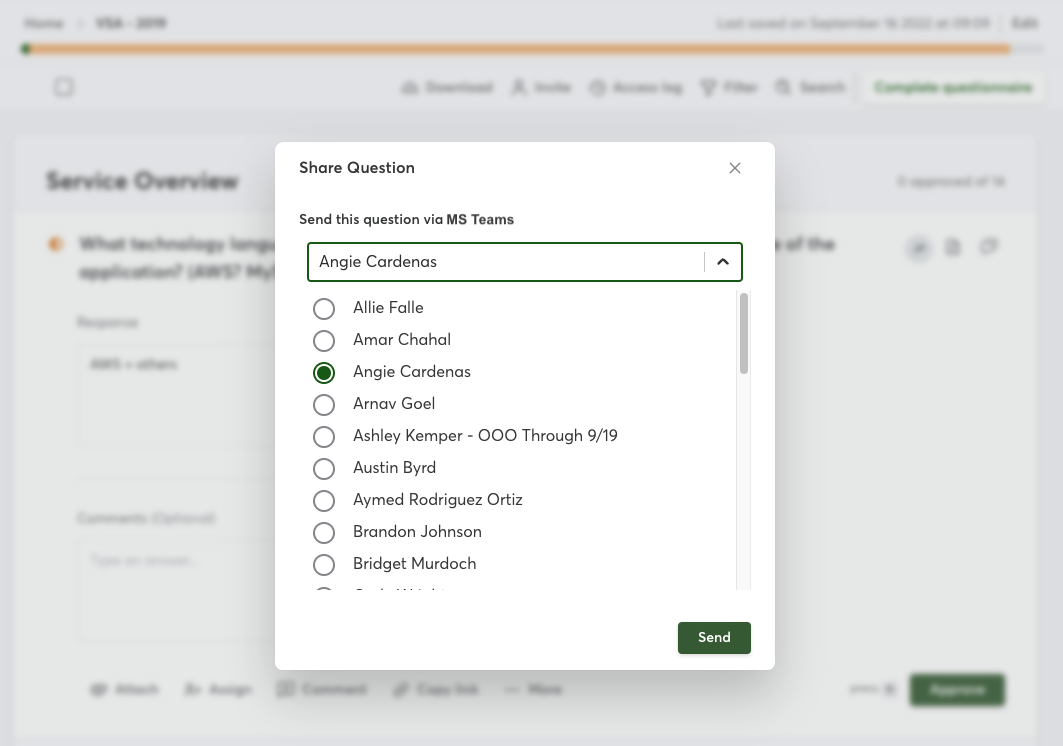 You can also send multiple questions at once. To do so, select the checkbox to the left of the question text, select all desired questions, and then click Share to MS Teams in the bottom menu.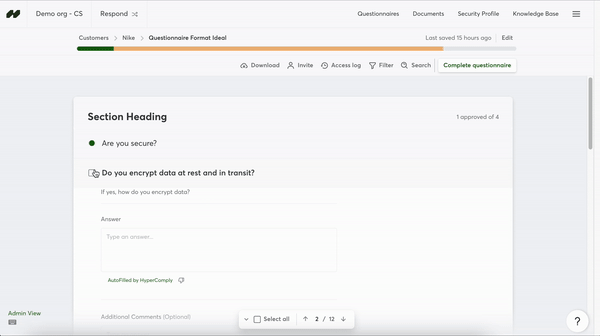 Questions will be sent directly to your team member as a Direct Message from HyperComply.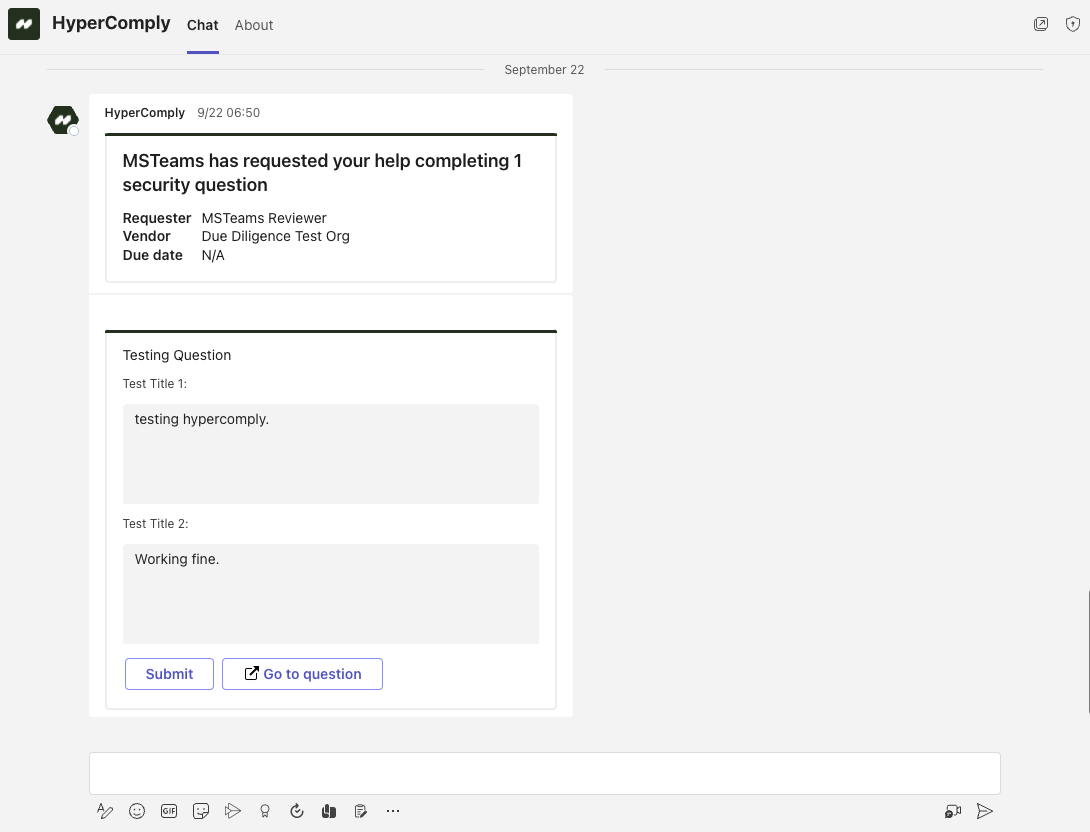 Answering a Question
Once you have been sent a question, you can add or edit an answer directly from MS Teams. (This option is only available for users in your workspace who have connected their Microsoft Teams account to HyperComply.)
1. Enter your answer to complete the question in Teams.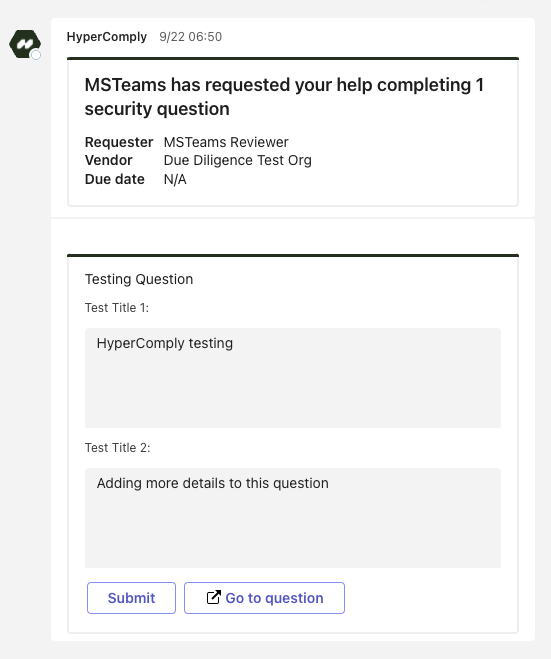 2. Once you complete your answer(s) select "Submit".
3. Saved answers will appear in real-time in HyperComply. However, you may need to refresh the page if your browser was open before an answer was submitted via Teams.