Leverage sharing a link to a question to HyperComply users if your team collaborates on platforms other than Slack or Microsoft Teams. To share a link to a question in any channel, email, or platform, you can use the Copy Link button to share the question anywhere.
Go to the questionnaire and find the question you would like to share with your team.
Click the Copy Link button to have the link copied to your clipboard where you can then share with your team anywhere.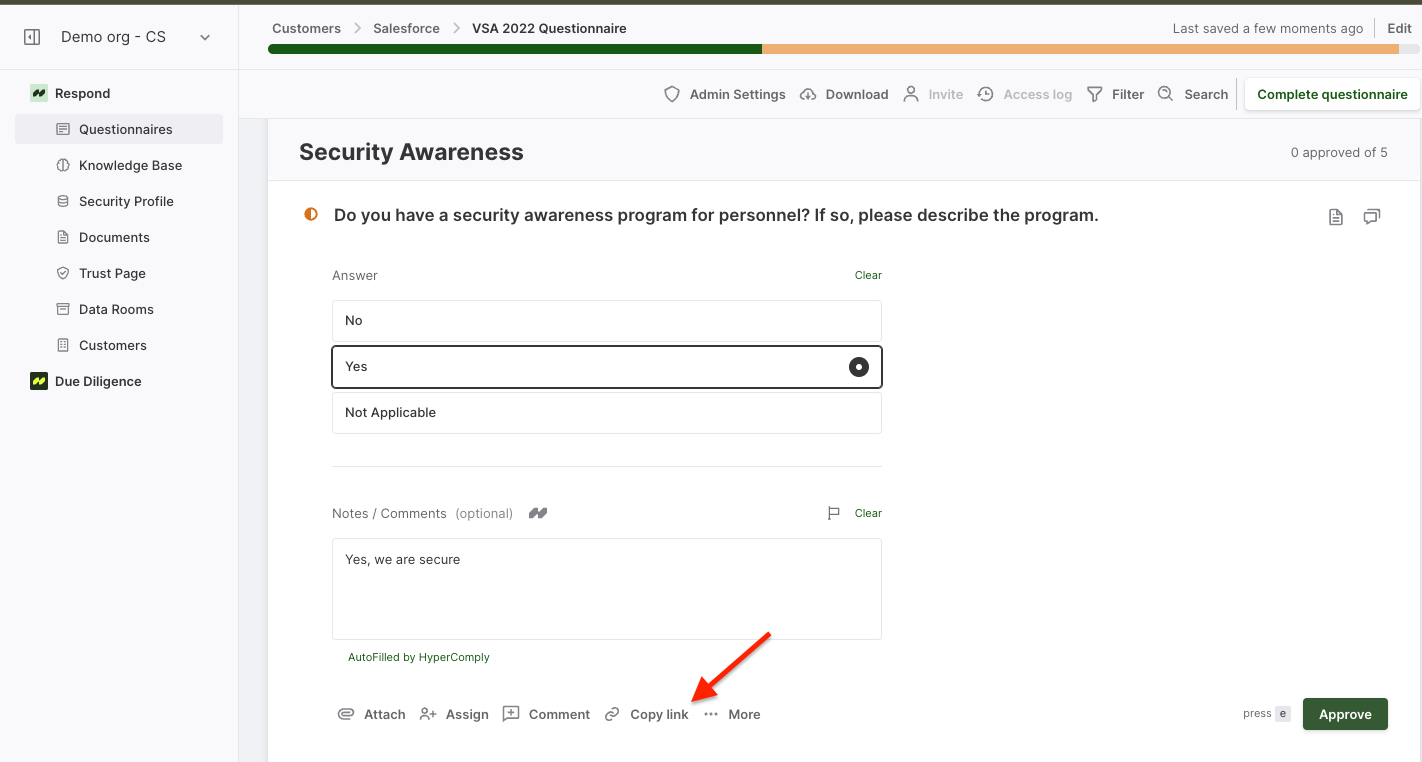 Clicking on the link will open the question and answer pairing within the HyperComply web app where you can then add, approve or change the specific answer(s).
Remember that only members of your organization that have an account in HyperComply will be able to open the link and add a response to the question.