This article covers how to receive your notifications from HyperComply via Slack instead of (or in addition to) via email.
Note: Every individual user needs to have their Slack account connected to HyperComply before the option to receive notifications via Slack is available.
If your organization and/or your individual HyperComply account is not yet connected to Slack, please first head to Settings > Integrations and follow the instructions in the Slack Integration setup support article here.
After your organization and HyperComply account are both connected to Slack:
Refresh the page

Click the hamburger menu in the top right corner of your HyperComply account

Click "Settings"

Head to the "Notifications" tab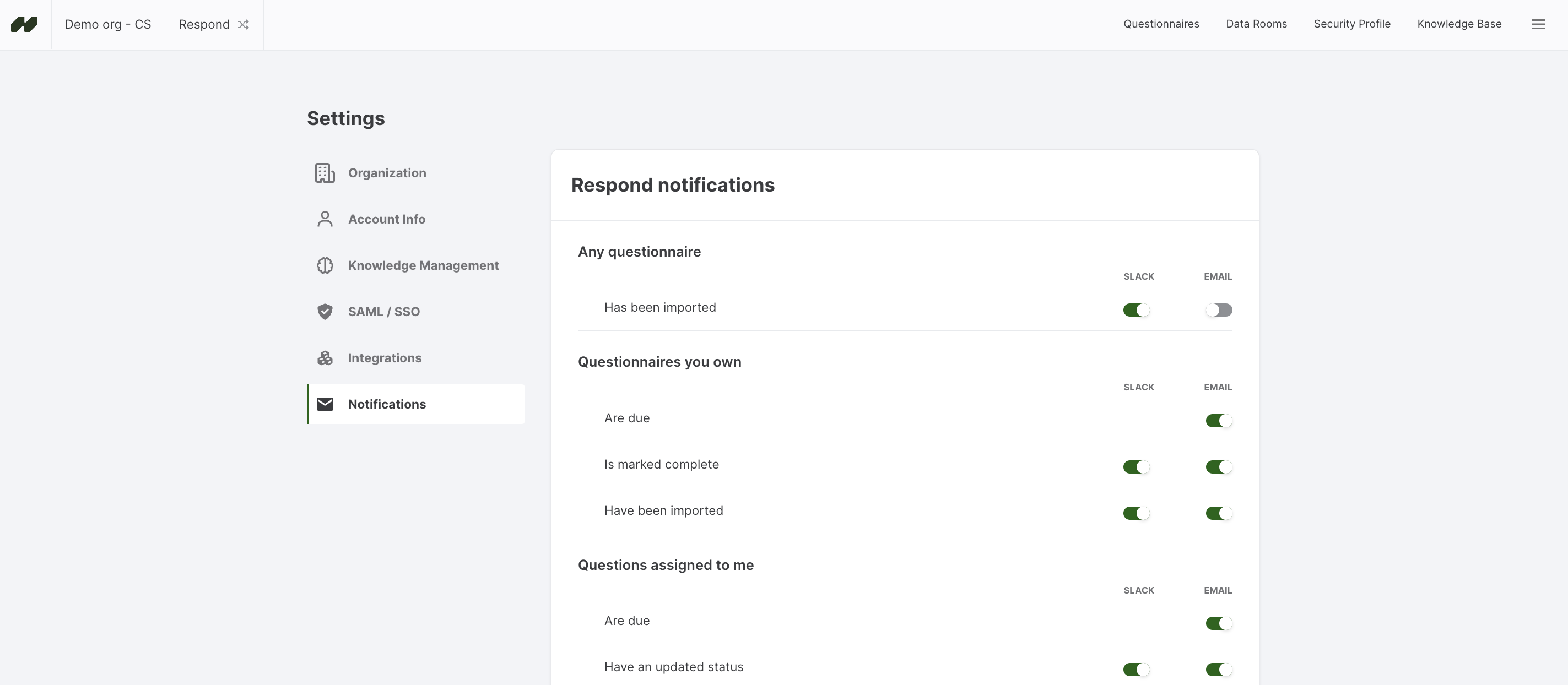 You will see that a number of your notifications are eligible for Slack in addition to (or instead of) email notifications.
Click the toggle to customize how your account receives notifications from HyperComply.
Questions? Reach out to us at support@hypercomply.com.