While completing the remainder of your questionnaire, you might want to leave a comment for yourself or for a teammate on a specific question and answer pair.
You can tag team members to ask questions, request feedback, notify one another of re-assignment, etc. An internal comment left on a question and answer pair will never export with your questionnaire, so your client or prospect won't see these.
Follow these steps to leave an internal comment:
Open the questionnaire in HyperComply.

Go to the question you would like to leave a comment on.

From the menu below the question, click on the "Comment" button, this action will open a window where you can see the comment thread.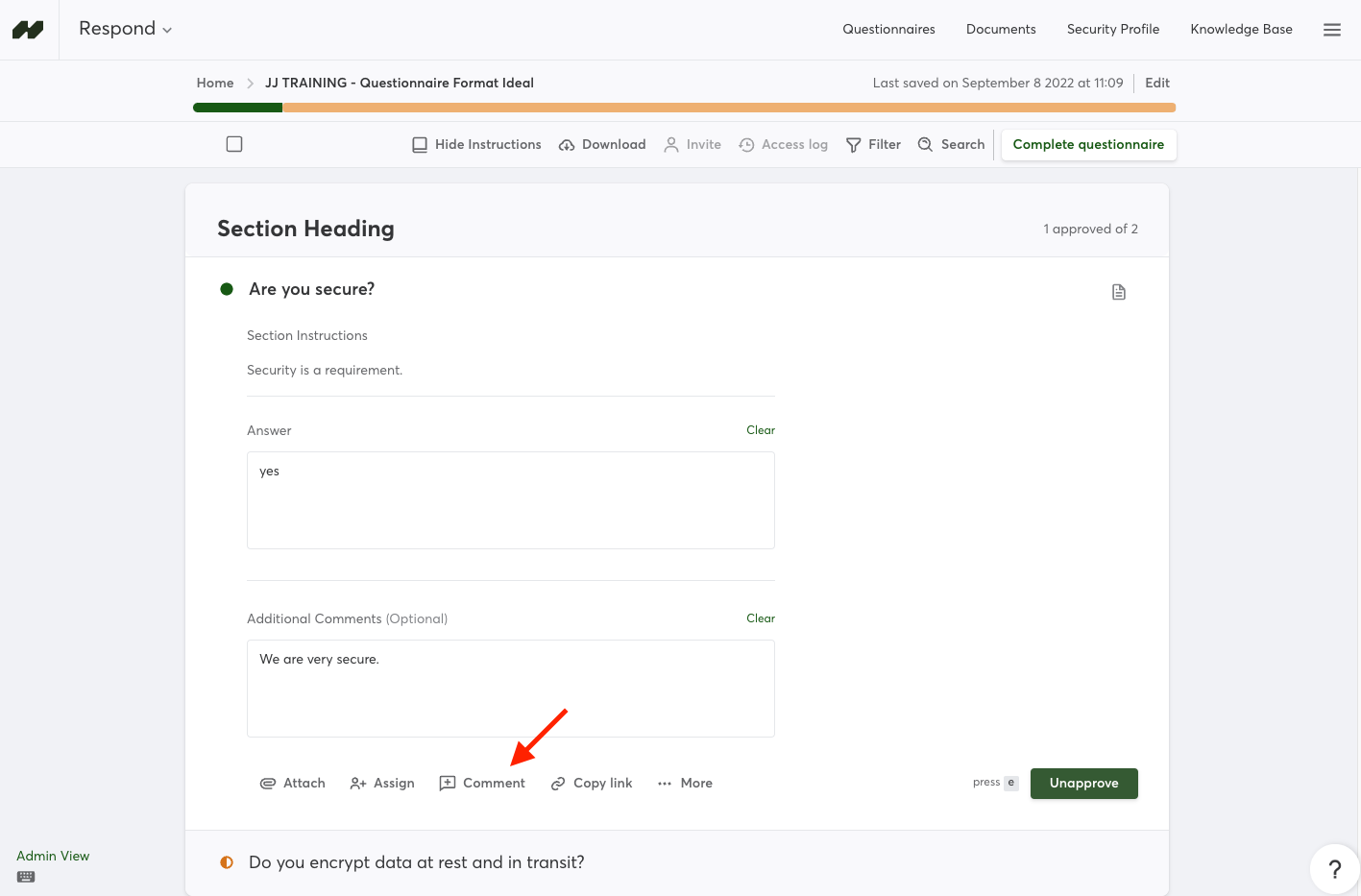 If you need to tag any team member use an

@

symbol in your comment. Anyone who has activated their invitation to your workspace will appear as a user here.

Type out your comment and click "Comment" to post it to the thread.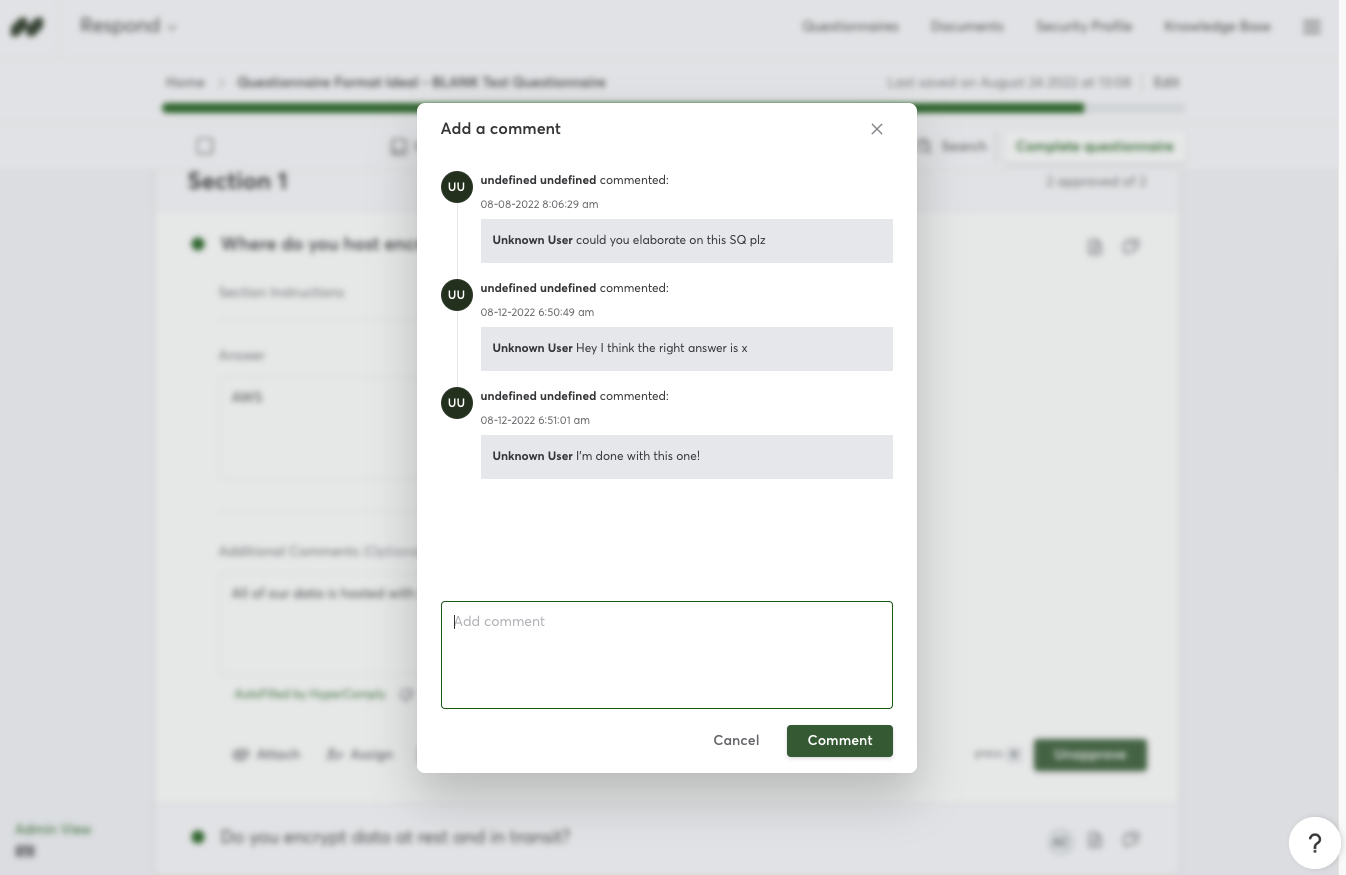 The tagged individual will receive an email notification with the question and your comment. Your team member can click on the link to be taken directly to your comment.

If you do not see the user whom you are attempting to tag, you can learn how to invite a new user to your workspace here.