HyperComply offers the ability to add unlimited users to your account, so you can have as many team members as are needed to complete security questionnaires.
To add one of your team members to your HyperComply workspace, first navigate to Settings > Organization.
From the Organization page, click "Invite Member" to open the form to add a new user to your HyperComply workspace.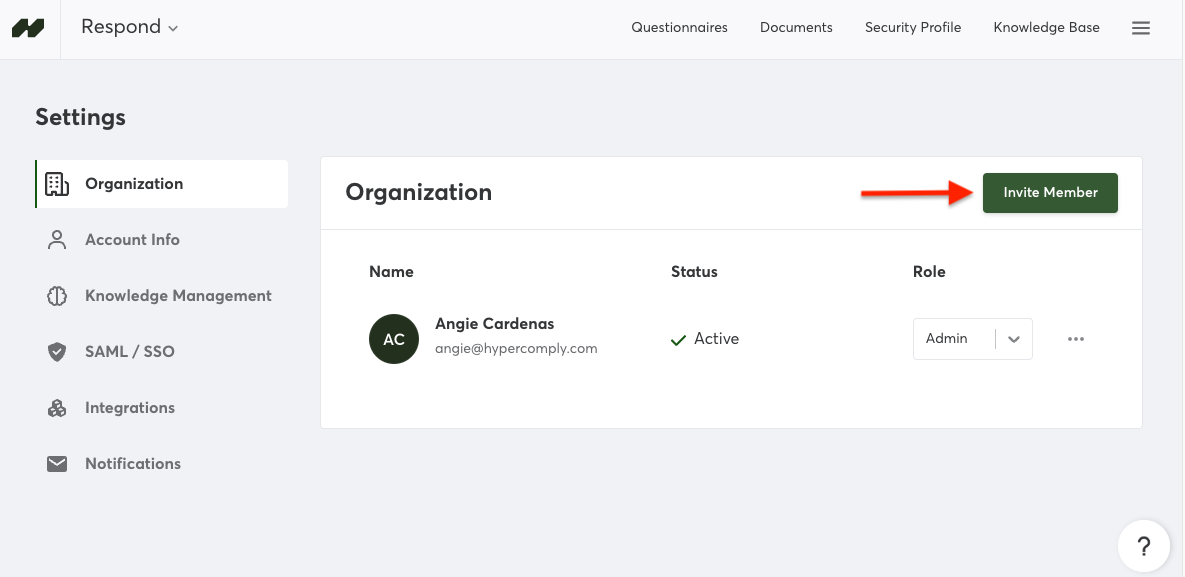 The window will prompt you to add the user's email address, first name, last name, and role. If you would like to know the permissions allotted to different user roles, read more about roles and permissions within HyperComply here.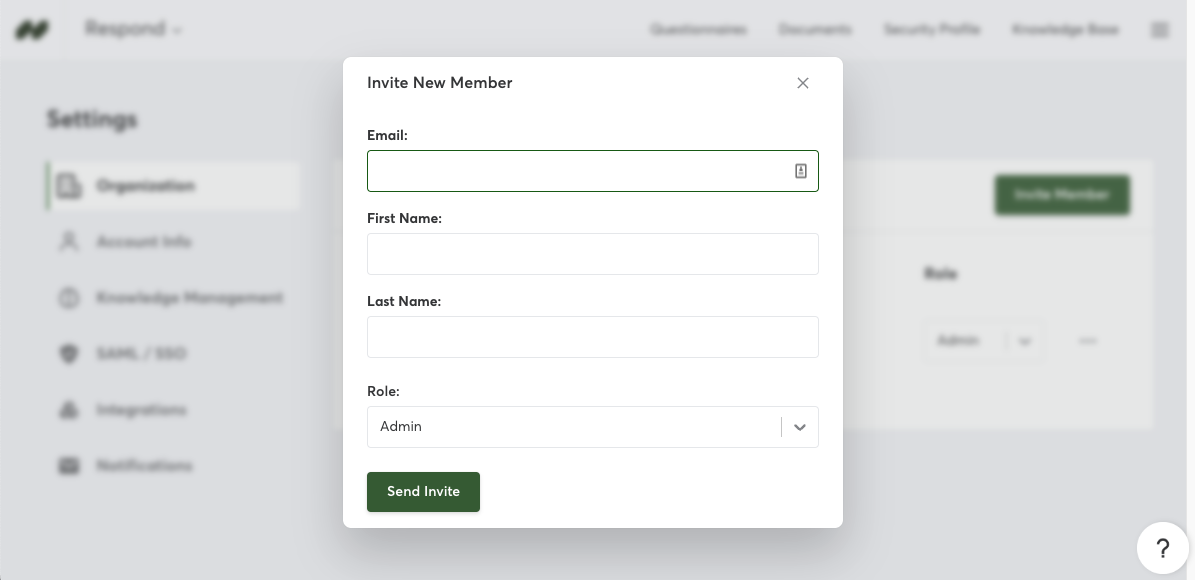 HyperComply users can invite new members with their role or below. Admins can invite users of any role, Approvers can invite Approvers and Users, and Users may invite other Users only.
Depending on the plan you purchased, you may have the ability to add a limited number of users with an Admin or Approver role.