When uploading a new file to HyperComply, you may notice that the Owner and Due Date fields are marked optional. While these fields are not required to upload a file, their completion does result in some helpful automations for your team.
The same applies when emailing the questionnaire to files@hypercomply.com. You can include an Owner and a Due Date in the body of your email, and a member of the HyperComply team will attach this information to the file.
The automations include email reminders and reports about the questionnaire such as this one: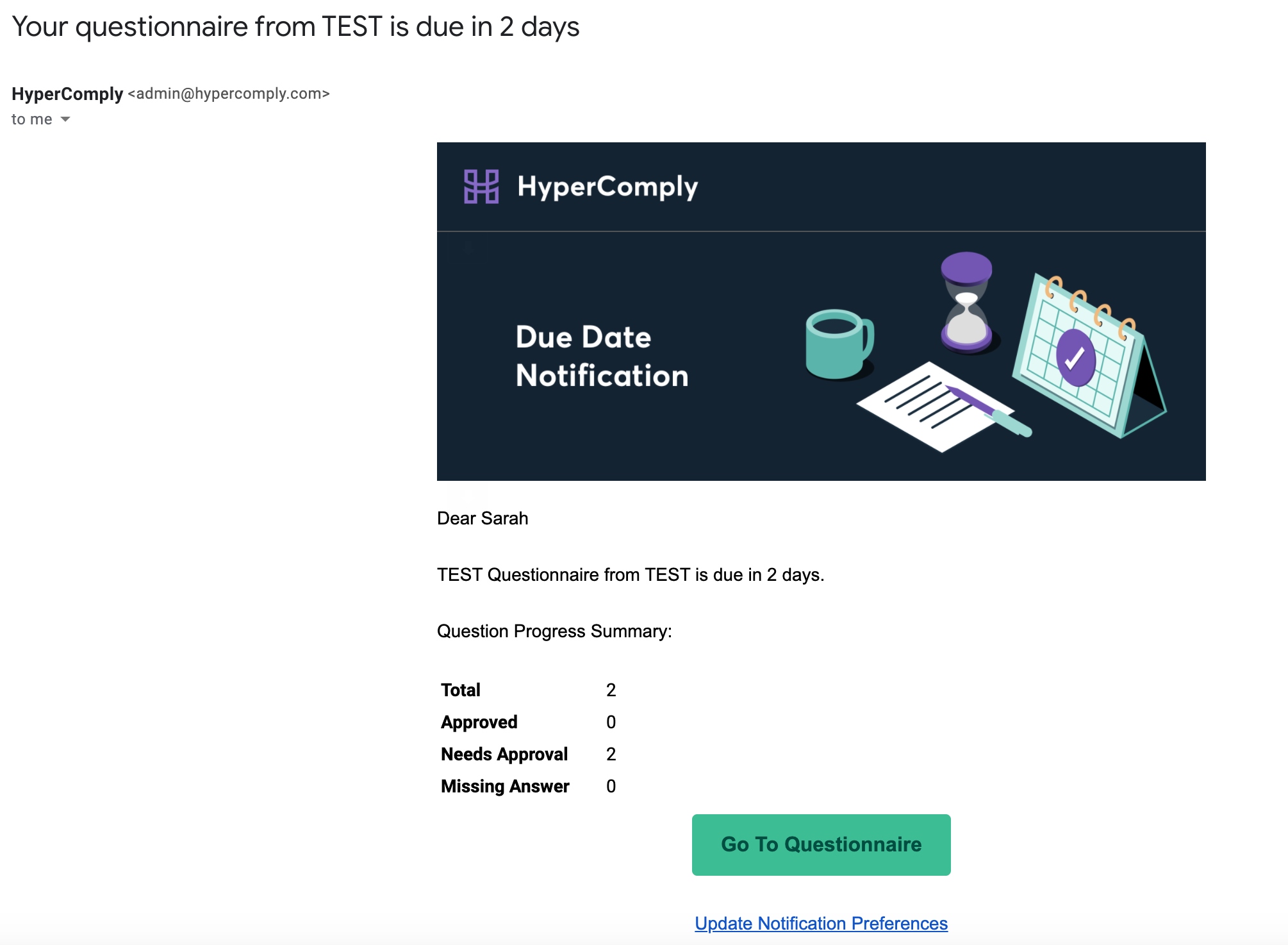 Which provides more detail to the Owner about the state of the questionnaire in advance of when the customer requires its return. It also includes a link to click directly into the questionnaire from your inbox.
Completing all fields can also be helpful for your team internally. If you find that you or your team members want to ask questions about a specific file, but aren't sure who to ask, HyperComply can serve as a log for questionnaire owners. Looking through the Completed tab on your Evaluations page to find the Owner of a given file can be a helpful backlog to find the best point of contact for your question.