Submit completed questionnaires as Reference material to add the question and answer data to your Knowledge Base in HyperComply.
1. To submit a completed file as Reference material:
First navigate to the "Questionnaires" page > Submit New Questionnaire.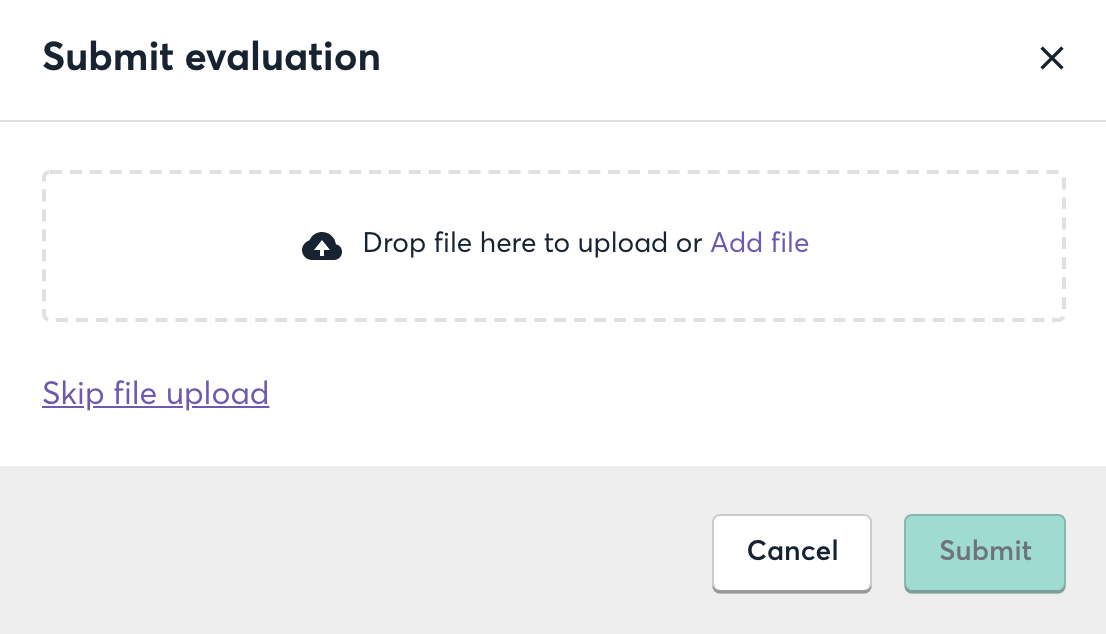 Add the completed file and toggle "Mark as Reference" on, then complete the fields and click Submit. A member of our team will notify you via email when the questionnaire has been added to your Knowledge Base.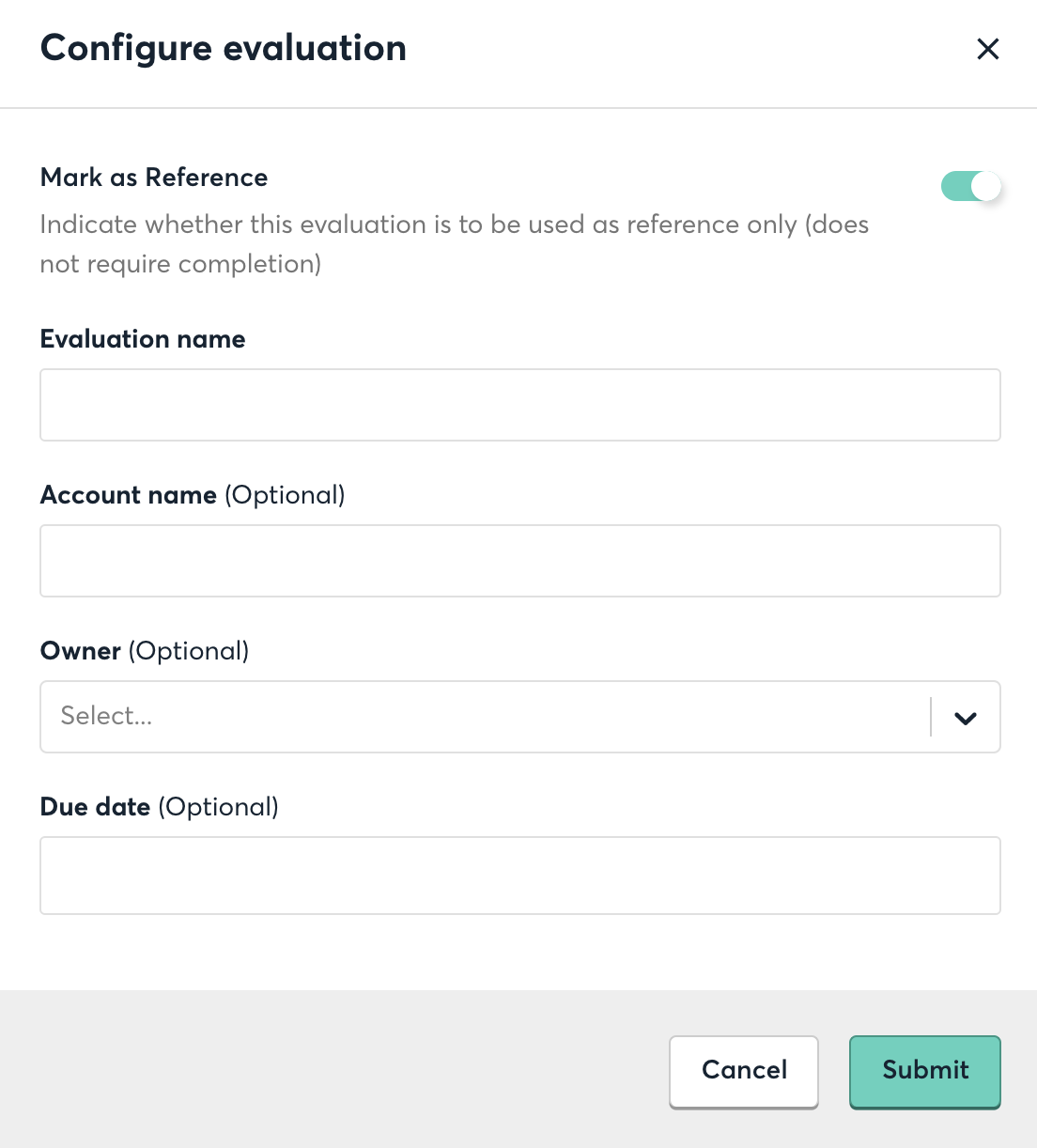 To add one-off question and answer pairings to your HyperComply account, you can create a Reference questionnaire from scratch.
2. To create a Reference questionnaire from scratch:
To create new Q&A pairings with no associated file, click Skip file upload. Fill in the available fields, and click Submit to create a blank reference questionnaire. You can create your own questions and add answers, or assign the questions out to members of your team. Clicking "View Questionnaire" will take you to the blank evaluation page where you can select "Add a new question" to start the process.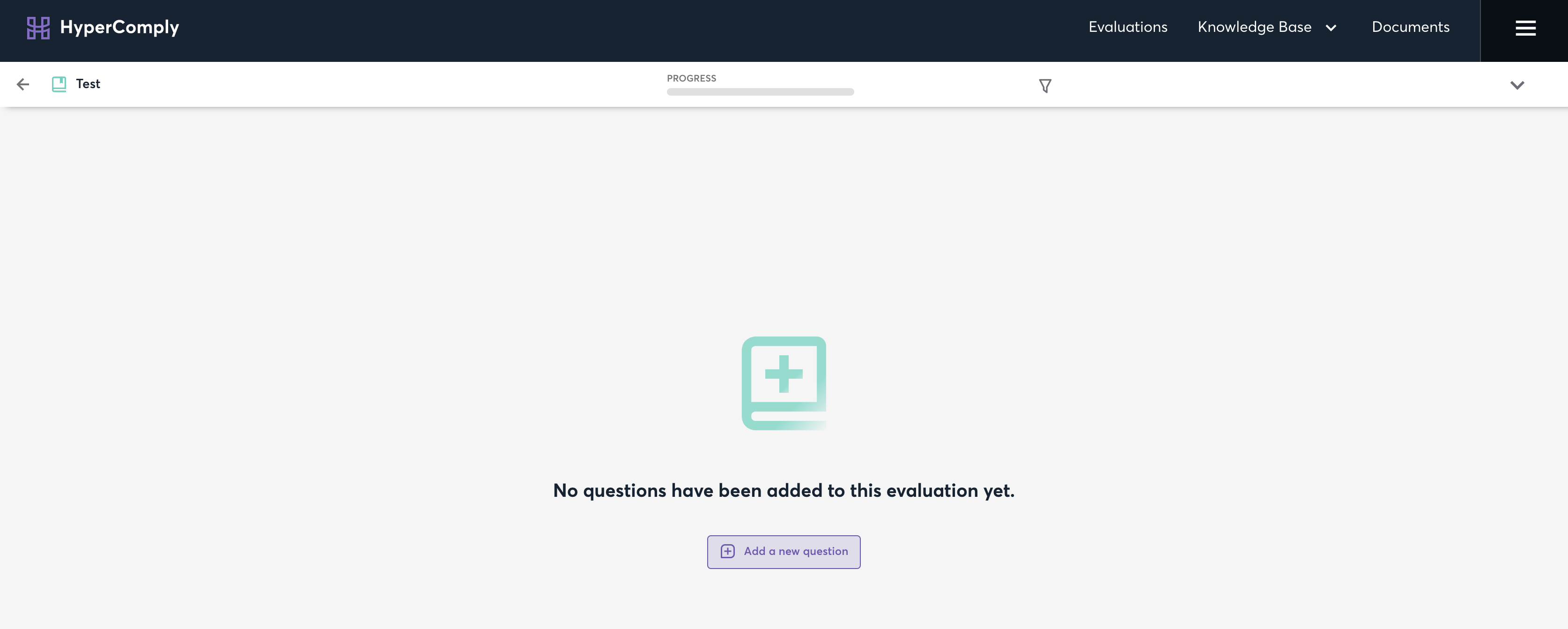 From here, you can add questions one-by-one or in bulk. You will have the option to edit the data after it's been imported by changing questions, answers, or deleting a Q&A pairing.

Autofill will not run on reference questionnaires, and files uploaded as reference will appear in the "Reference" tab on the evaluations page.
Have any questions? Contact us at support@hypercomply.com!