While completing your questionnaire, you can move through the process quickly by using keyboard shortcuts to navigate through the questions and perform actions.
You can find this menu in the lower left corner of your screen while working on a questionnaire.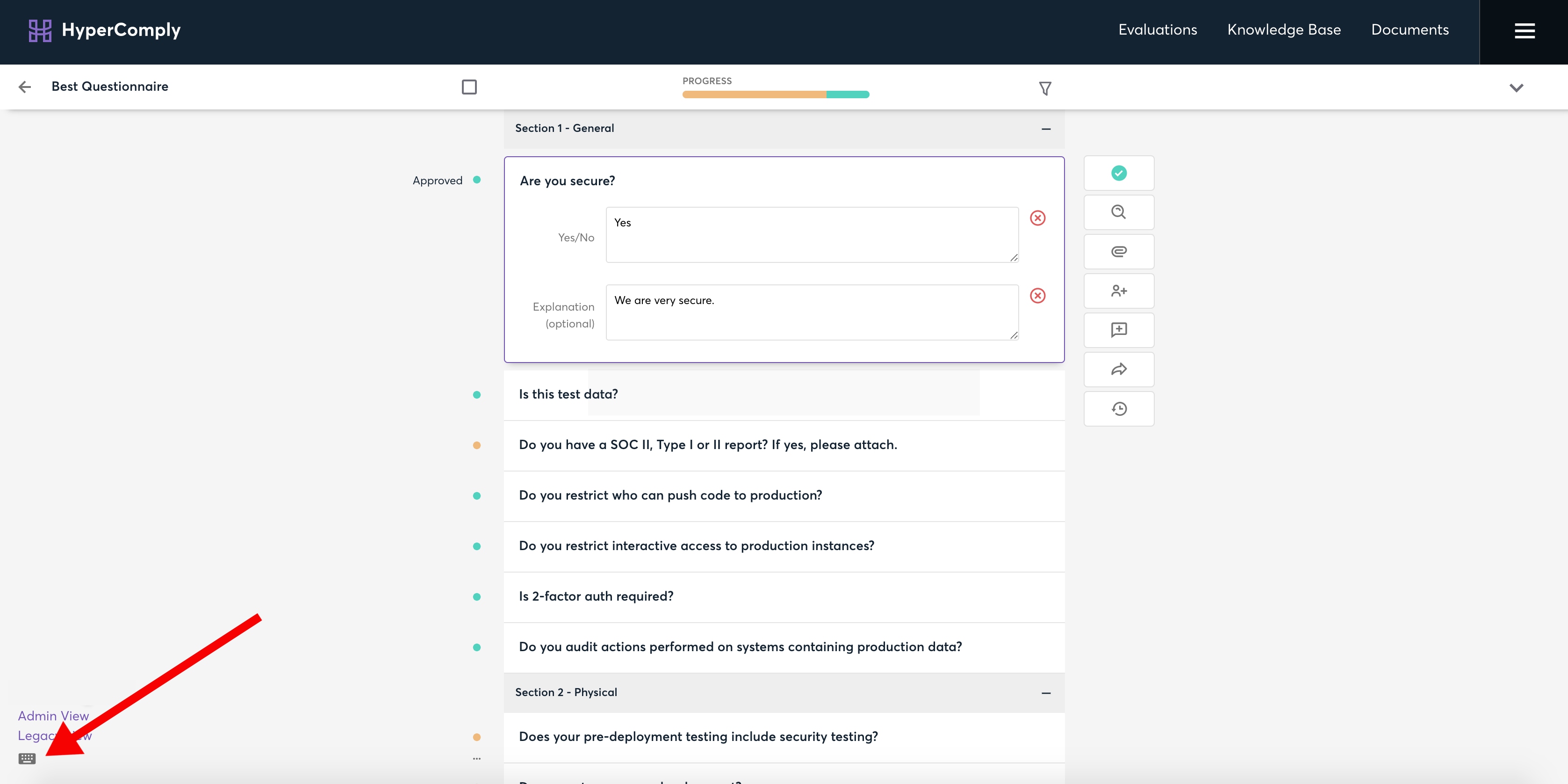 Selection / Focus Management:
? Show this menu
↓or j Move focus to next question
↑or k Move focus to previous question
x Toggle select focused question
*a Select all visible questions
*n Deselect all visible questions
Actions:
e Approve active / selected question(s)
shift + p Assign active / selected question(s)
s Show suggestions sidebar
c Comment on active question
h See activity for active question
a Add attachments on active question
Opt or alt Hold to append a suggestion to a question instead of replacing it

Appending an answer adds the text and indents it below any existing text. The appended answer will save as a new response in your Knowledge Base.