Setting an expiration date on a document will automatically mark the document "Expired" on the date selected.
This prevents the document from appearing in search results after the expiration date if the "Add to Knowledge Base" toggle is on. Once the document expires, the data it contains will no longer appear in search results.
Once expired, the document Owner will receive an email two weeks prior to the document expiration date with a prompt to update the document in HyperComply. Additionally, any other user who would like to receive a notification can do so by "adding a reminder".
To set an expiration date for your existing documents, follow these steps:
Go to the Documents page by selecting it from the left main menu of your HyperComply workspace

Locate the document that needs an expiration date.

(If a document does not have an expiration date, it will display "Expires: Never")

Click on the pencil icon to edit the document

Enter a specific expiration date by typing it in or use the calendar to select a date.

(if the selected date has already passed, the document will automatically move to the Expired tab)

Click "Finished"
If additional users would like to receive a reminder before the document expires, follow these steps:
Click on "Add a reminder" next to the expiration date

Select the number of days before the expiration date when you would like to receive the reminder
The Expired tab on the Documents page contains old documents that have already passed their expiration date. The data within these documents will no longer appear in your suggested search or anywhere else in your Knowledge Base. Additionally, users will not be able to attach expired documents to their questionnaires.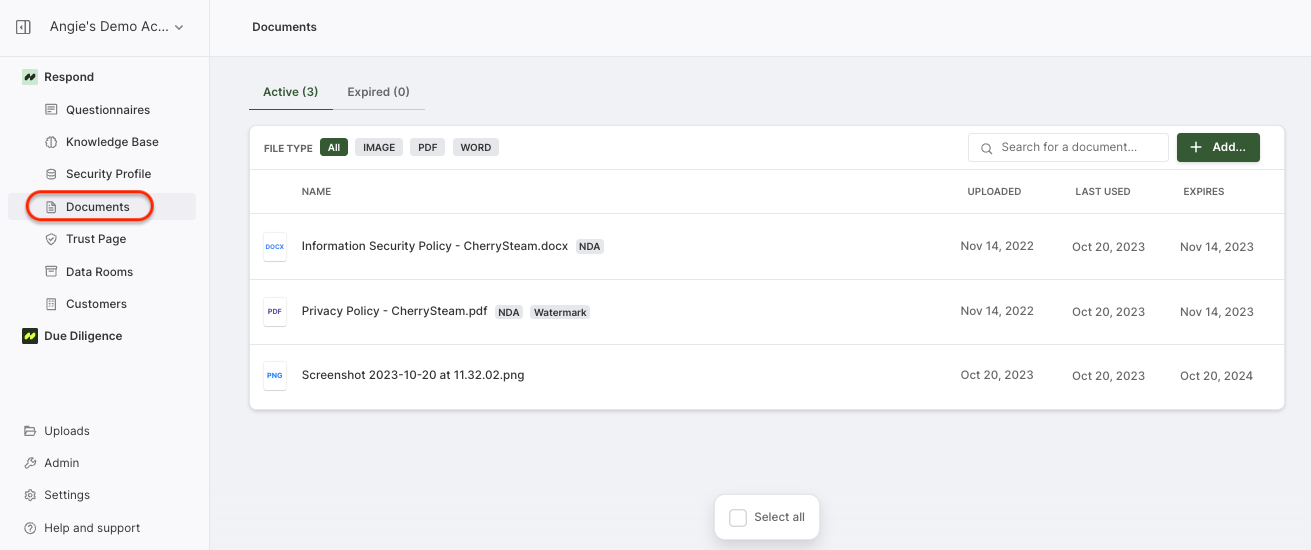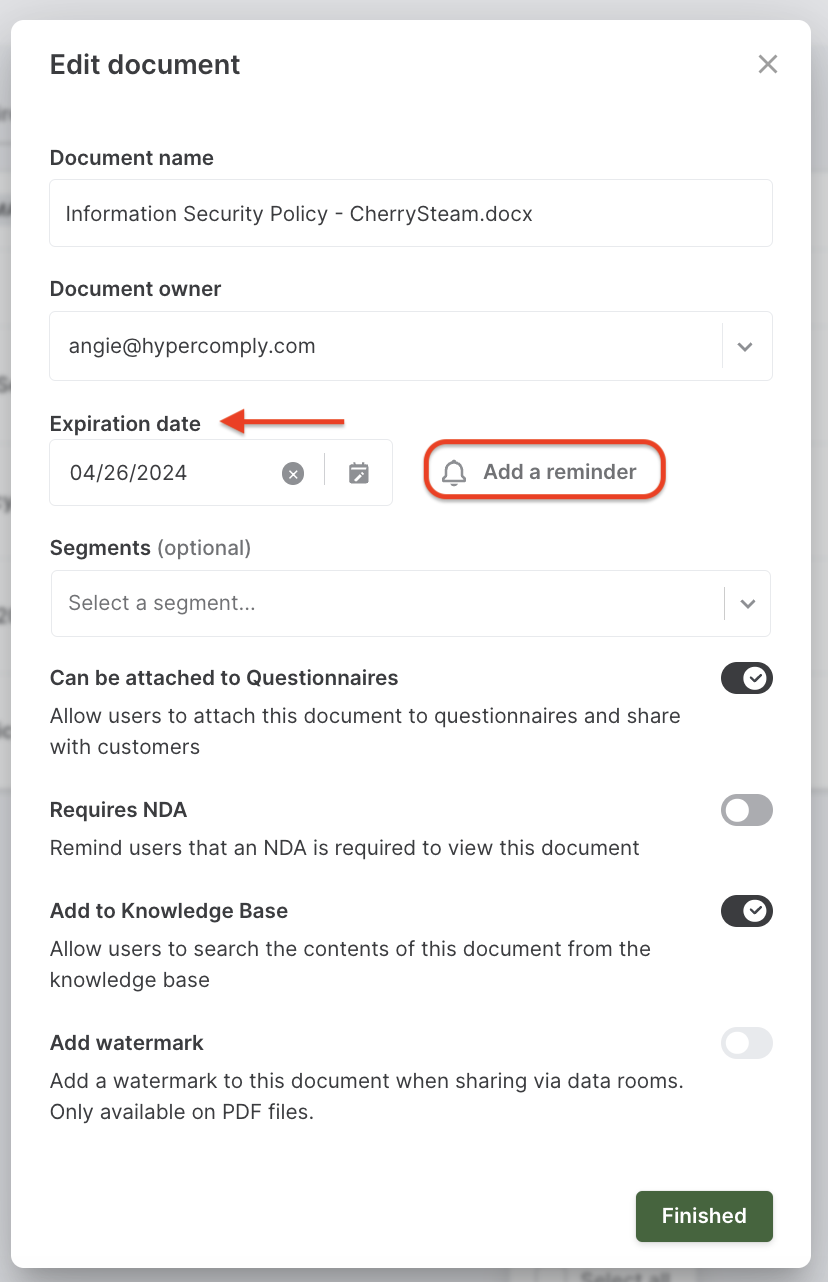 If you would like to remove or change a document expiration date, click the pencil icon to edit. From here, you can change or delete the expiration date. A document with no expiration date never expires.
If you would like to expire a document, but not to be notified via email, you can manage your notification preferences by heading to Settings > Notifications.