Setting an expiration date for a document archives the document following that date, and prompts users via email notification to update the document in HyperComply.
Once the document expires, the data it contains will no longer appear in suggested search results.
To set an expiration date for your existing documents, navigate to the Documents page of your HyperComply workspace. Click the "edit" icon to select a date using the "Expires on" drop down and click Save. If the date has already passed, your document will automatically move to the Expired tab.
The Expired tab on the Documents page contains old documents that are past their expiration date. The data in these documents no longer displays in your suggested search or anywhere else in your Knowledge Base. Users are not able to attach expired documents to their questionnaires.
This tab effectively acts as a historical record of previous versions of documents you may have attached to past questionnaires.

Any user that selects the due date is automatically assigned as the document owner if there is no owner already set, but the owner can be edited at any time by selecting another user from the dropdown list. The document owner is the user that will be contacted via email (2 weeks prior to the document expiring) and prompted to replace it.
The expiration date of a document will display under its name.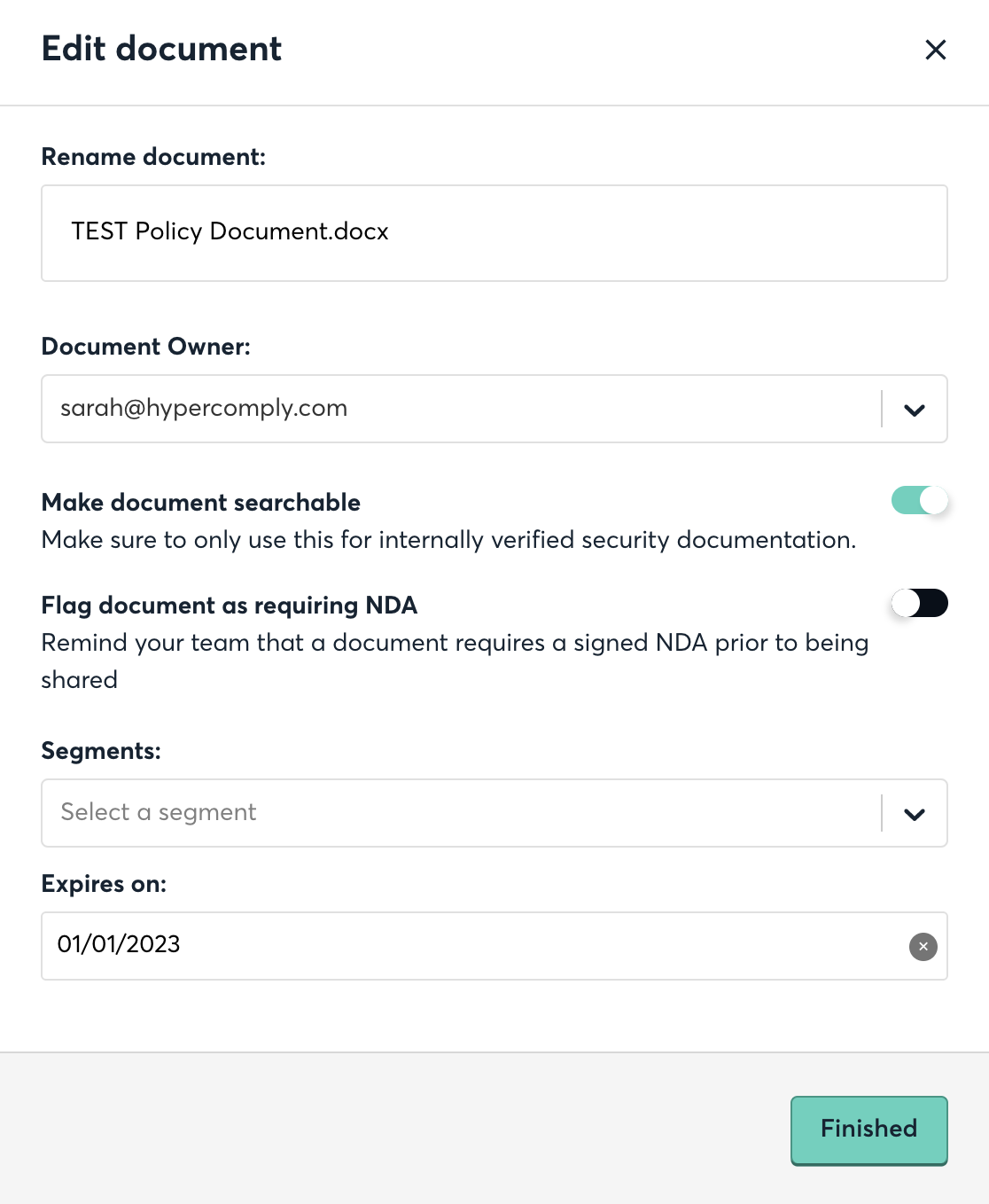 If you would like to remove or change a document expiration date, just click the "edit" icon and the "X" to the right of the expiration date. A document with no expiration date never expires.

If you would like to expire a document, but not to be notified via email, you can manage your notification preferences by heading to Settings > Notifications. The checkbox to send a notification 2 weeks prior to a document expiration date will automatically be checked, but can be unchecked at any time.