If your team receives web-based questionnaires, there are three options for HyperComply to assist. If there is an export option, you can export the file and submit to HyperComply, otherwise you can complete using the browser extension, or submit for Web Portal Services.
This article details how to submit the web-based questionnaire for Web Portal Services.
(Note: Web Portal Services are not included on all HyperComply plans. If you do not see this feature in your workspace, please contact support@hypercomply.com.)
Web Portal Service is a component HyperComply offers to accompany the web app solution.
A Security Analyst who completes Human Review on your questionnaires will enter the portal on your behalf, fill out a portion of the web-based questionnaire using the answer data available in your Knowledge Base, and return it to your team for review.
Submit a Web-based Questionnaire for Completion
To submit a web-based questionnaire in HyperComply, first navigate to the Questionnaires page on the top right of your HyperComply account
Click +New Questionnaire in the top right

Select "Web-based questionnaire" from the dropdown menu

You will be requested to provide the login credentials (URL, username, password) and any additional notes

Important Note: Before you submit web-based questionnaires to HyperComply, be sure to create an account for the HyperComply team to access the web portal. This ensures that our Security Analyst can enter into the web portal without the need to request approval for our login information, which can cause delays.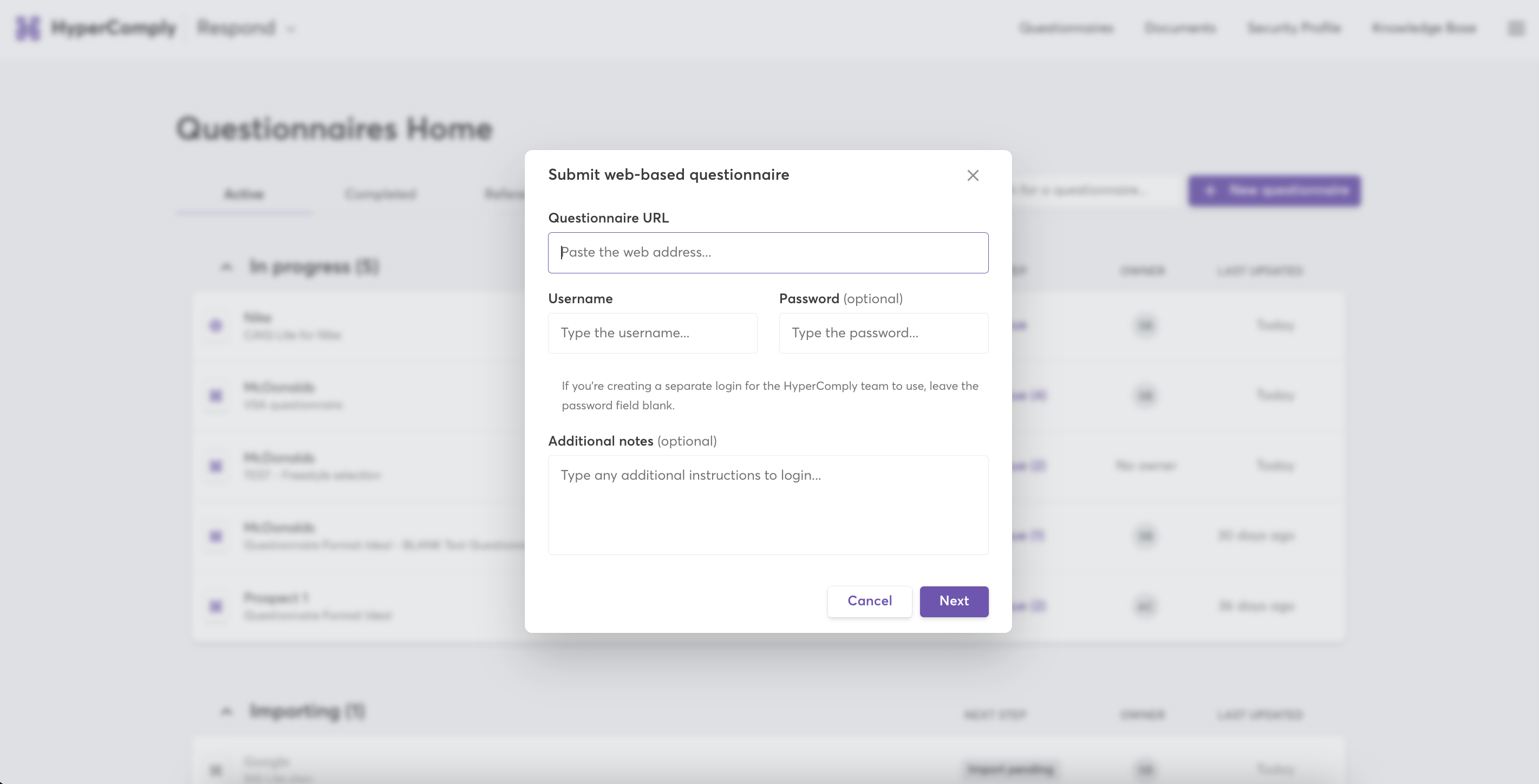 Click "Next" once complete

From there, fill out the standard questionnaire submission form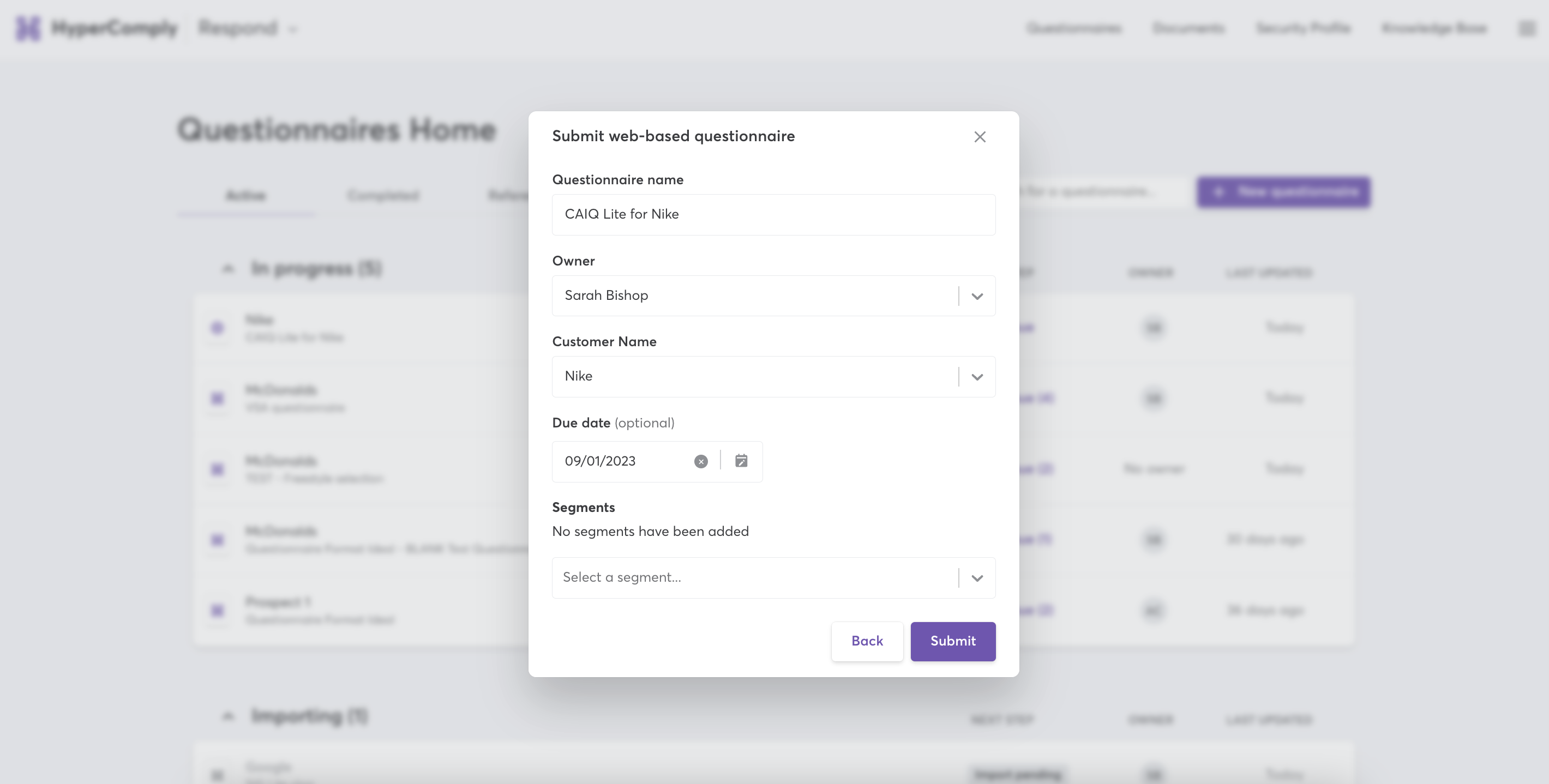 That's it! The Owner of this web-based questionnaire will receive an email to confirm receipt and a second email when the questionnaire is ready for your team to review.
Once the web-based questionnaire is ready for review, your team can enter into the portal to complete the questionnaire and submit.